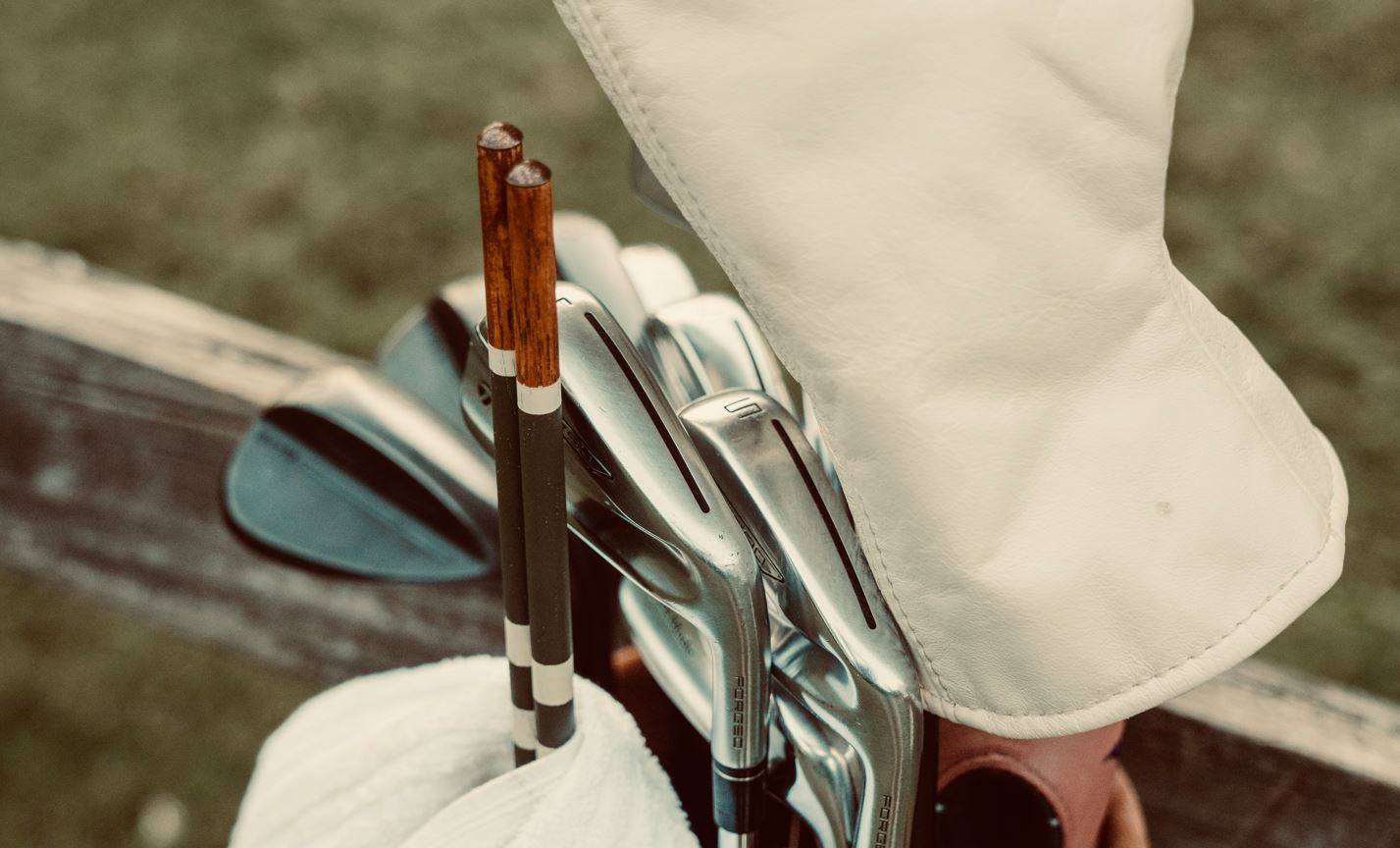 Wood Alignment Stick Leather Covers, & Leather Golf Ball Markers
Made in America... All of our golf alignment sticks and alignment stick leather covers are 100% made in America. We bring together high quality leathers and woods, heritage craftsmanship and techniques, and classic designs to provide superior products and experiences.
Our wood alignment sticks go through a thorough process; we source premium hickory wood dowels, apply a stain to expose the grain, hand paint, and finally apply a protective bees wax layer.
The leather alignment stick covers and ball markers use leather sourced from Wickett & Craig, an American tannery founded in 1867. We partner with a local leather goods maker who stamps our hides, hand stitches each product, and applies a logo embossing.